Professional Projects
Projects completed and leadership roles as the Sr. Instructional Designer at Denver Seminary.
Faculty Development
OSM: Online Skills Mastery Course
The OSM is a core part of Denver Seminary's online faculty development program. The five-week training course is for faculty new to online teaching and learning and equips them to design their own online courses and later become effective instructors. I have been a key part of developing, updating, and teaching the OSM since its 2017 launch. Provided here are a few screenshots of the course site.
Course Development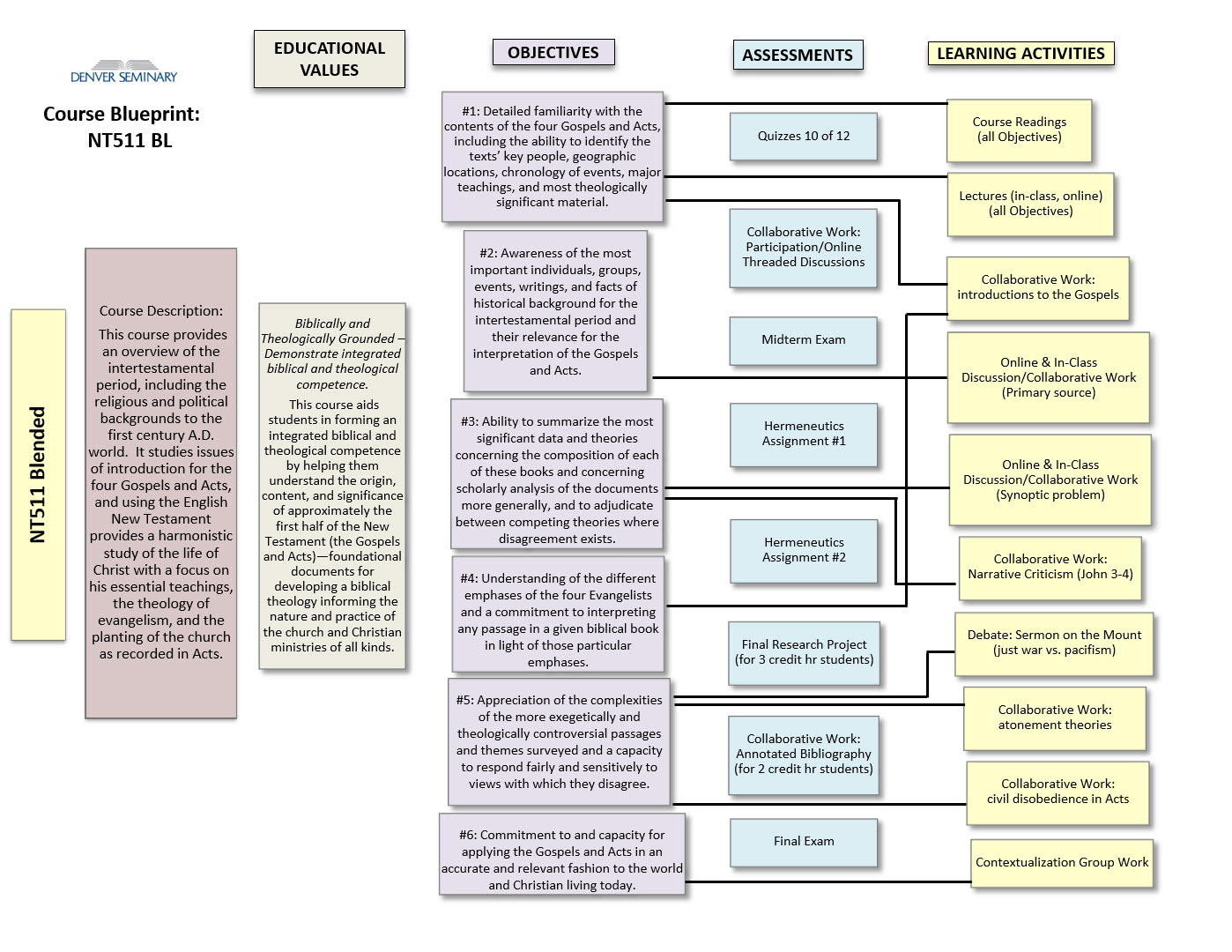 Course Blueprint
Online course development begins with Backward Design with the Learning Objectives clearly established prior to the plans for Assessments and Learning Activities. I designed this fillable Course Blueprint to graphically display the process for both faculty and instructional designers. The resulting course architecture provides the basis for next steps in each course's development.