Welcome
Jacki Soister
Everyone has a story to tell – usually more than one. For the sake of this website, I am starting this particular chapter of my story in 2014, when I joined the online education staff at Denver Seminary in a newly created position of Instructional Designer. Prior to that time, the Educational Technologies Department had been focused more on the technology side of online learning than on course development, so it was an exciting role to come alongside faculty designers to launch a blended/hybrid program. Over the next few years we transitioned to fully online course development, and as my position expanded to more curriculum and faculty development, I was promoted to Senior Instructional Designer in 2018. In early 2021, I joined the newly launched PhD Program in Counselor Education and Supervision.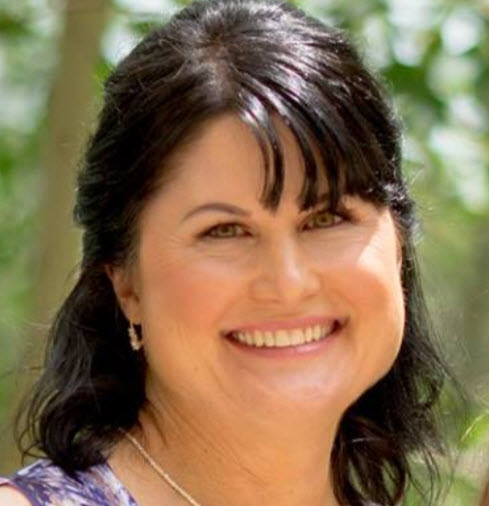 In the Spring of 2021, I completed the Master of Arts program at the University of Colorado Denver in Learning Design and Technology with a concentration in Instructional Design & Adult Education. Much of the reason for this website is to showcase my work done throughout the program and to demonstrate my acquisition of the degree program's Core Competencies. You can access many of my culminating projects and products through my Portfolio page. These range from the more research-oriented and academic, to creative undertakings in video, audio, and graphic design. In addition, you will find samples of my professional work, most of which was done for Denver Seminary.
Philosophy of Teaching & Learning
What is it to learn? What is it to teach? I believe both involve story. In our contemporary digital landscape, this means that our narratives can be multimedia, expressed through sights, sounds, words, and images. We can tell our stories through monologues or dialogues, soliloquy or colloquy. Knowledge and wisdom is moot if not shared. And with the media tools and technologies available to us today, along with more digital spaces and platforms, we can give voice in new ways to our narratives, whether teacher or learner.
At Denver Seminary, we start with God's story, sometimes called the Grand Narrative, in which from the very beginning, human beings embody the imago dei, the image of God. Part of my journey attending Denver Seminary for my MA in Biblical Studies was to discover my place in this overall Grand Narrative. In addition to learning theology, church history, and biblical languages, I sought out ways to share the continuing story of the Bible so that others could see themselves as part of God's larger story as well. This later became a component of my practice of teaching and learning.

Now at the seminary as an Instructional Designer, I have a role that allows me to help faculty and students alike articulate their stories in an online learning environment. This is no small task for educators, since there is a unique andragogy involved in online teaching and learning that goes well beyond the technical sides of navigating the online classroom. So instructional design for me has become more about andragogy than technology, more about communication than about mechanics.
Not all stories will be blockbusters or dramatic sagas; some will be documentaries and histories. To effectively be ingrained in our thinking and experience, knowledge and wisdom must involve comedy and tragedy, the passionate and the practical, the emotional and the cerebral. For teachers, multimedia storytelling in a digital space is not just about the story you have to tell; you must consider how you will tell it, and how you want it to be received and interacted with. For students, online interaction is not about completing learning activities for their own sake; it is about taking hold of opportunities to absorb what one has learned, and then to articulate to others. In other words, to have your learning become part of your story.
As we teach and learn, we are constantly adding to our stories. What an exciting opportunity to work in a digital realm where the best of teaching and learning can be about multimedia storytelling!
Resume