PLN: Professional Learning Network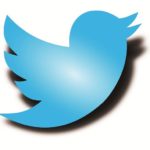 @ATSdotedu – The Association of Theological Schools (ATS) accredits and supports a membership of more than 270 seminaries and theological schools in North America.
Keeping up to date with our accreditation organization is important: see COLLOQUY Online .
@FacultyFocus – A free, online publication dedicated to effective teaching strategies for the higher ed classroom.
@MERLOTorg – MERLOT is a free online community of OER resources for faculty & students of higher education.
A place for sharing eResources and pedagogy that are key to effective online education.
@OLCToday – OLC brings educators, instructors, and
designers together to share digital learning best practices.
The Online Learning Consortium offers workshops, research, and networking events.
Connecting with DenSem's social media communities as a staff member and alumnus.
Habitat for Humanity – a homeownership program building affordable homes in partnership with low-income families.

Academia.edu has a mission to make every scholarly and scientific paper available for free on the internet.
Open source monographs to enhance academic discussion and collaboration.
Professional learning opportunities, online resources, and shared expertise.
eLearning Industry – best collection of eLearning articles, ideas, software, and resources.
The largest online community of eLearning professionals in the industry.
NPR Live Streaming – National Public Radio is a nonprofit, independent, media organization.
Supporting NPR as a reliable news source for a more informed public.
TEDx – brings the spirit of TED's mission of ideas worth spreading to local communities around the globe.
TEDx events have live speakers organized independently under a free TED license.

Strange Planet Nathan W. Pyle – just for fun!